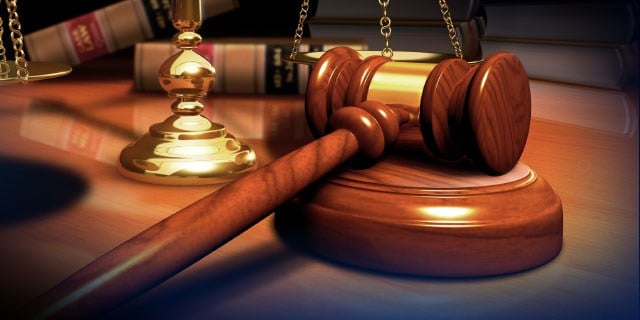 (WFSB photo)
HARTFORD, CT (AP) -
The Connecticut Supreme Court has overturned a $12 million jury verdict against the Boy Scouts of America in the case of a boy who alleged he was sexually assaulted by an older boy in his troop in the mid-1970s.
Justices ordered a new trial in a split decision Monday, saying the trial judge improperly denied a defense request to instruct jurors on negligence liability.
The plaintiff is known only as John Doe in court documents. He alleged he was sexually abused three times beginning when he was 11 by an older Scout in Troop 137 in New Fairfield.
A jury agreed with Doe's claims that Boy Scouts of America failed to protect him from the abuse. The $12 million verdict was the largest ever against the Irving, Texas-based Boy Scouts.
In a statement, the attorney of the person who won the settlement said "Our client was a child victim of sexual abuse that took place during Boy Scout activities. He suffers the consequences of that abuse every single day. On behalf of him, we are disappointed that the majority of the Connecticut Supreme Court overturned the verdict and ordered a new trial. At the same time, we respect the rule of law in Connecticut and honor the Connecticut Supreme Court's role as having the final say on the status of our state law. The Court's decision today does not change any of the facts that led to the jury verdict in December 2014. That trial was important not only for the amount of the award, but for what it revealed about the Boy Scouts of America's secret accumulation of knowledge about widespread sexual abuse taking place during Boy Scout activities. The jury said that the Boy Scouts' response -- doing nothing to prevent sexual abuse in scouting for many decades despite being fully aware abuse was taking place – was both negligent and reckless. We look forward to presenting the very same facts to another Connecticut jury under the framework provided today by the Supreme Court."
In a statement, the Boy Scouts of America said "The Boy Scouts of America is pleased that the court overturned the ruling and we are reviewing the court's opinions in this case. These incidents from nearly four decades ago run counter to everything for which the BSA stands. Youth protection is of paramount importance to the Boy Scouts of America and our organization has always focused on the best interests of our youth. In the nearly 40 years since these events took place we have continued to develop and enhance our efforts to protect youth, regularly consulting with experts from law enforcement, child safety, psychology, and other disciplines to ensure our efforts consistently evolve along with the ever-changing awareness of the dangers and challenges facing youth."
Copyright 2016 The Associated Press. All rights reserved. This material may not be published, broadcast, rewritten or redistributed.