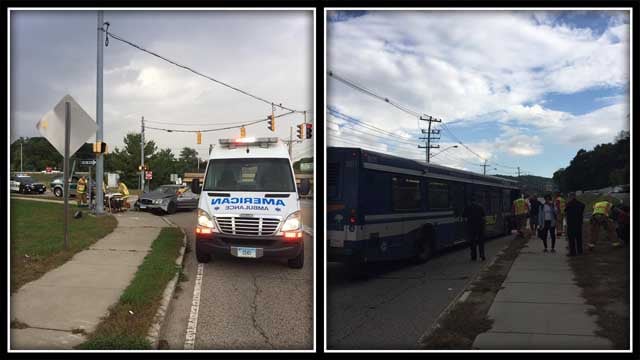 (Norwich Firefighters Local 892)
NORWICH, CT (WFSB) -
Five people, including a toddler, are recovering after a car crashed into a city bus in Norwich.
The crash happened Monday afternoon on North Thames and West Main streets.
Police said the driver of the car went through a red light, colliding with the bus.
The injuries reported were non-life threatening.
Anyone who may have witnessed the crash is asked to call Norwich police.
Copyright 2016 WFSB (Meredith Corporation). All rights reserved.