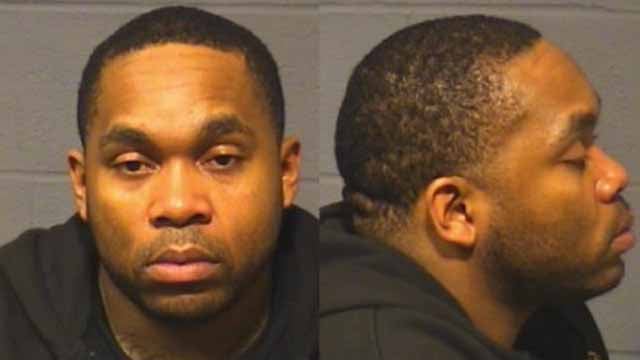 Ehren Cephas (Hartford Police)

(Hartford Police)
HARTFORD, CT (WFSB) -
A Manchester man was arrested in Hartford early Tuesday morning after being found in possessions of drugs and a weapon.
Police said they observed a car parked in front of a home on Kenyon Street early Tuesday morning, with a person inside sleeping. The person in the car was identified as 35-year-old Ehren Cephas.
Police saw narcotics in plain view, inside the car, and also found Cephas to be in possession of a loaded Taurus 9mm gun.
Cephas, who is a convicted felon with 23 previous Hartford arrests, was arrested and charged with possession of narcotics, possession with intent to sell, criminal possession of a firearm, and carrying a pistol without a permit.
Police found the gun with seven live rounds, 35 sleeves of heroin, four small bags of cocaine, and two small bags of marijuana.
Copyright 2016 WFSB (Meredith Corporation). All rights reserved.