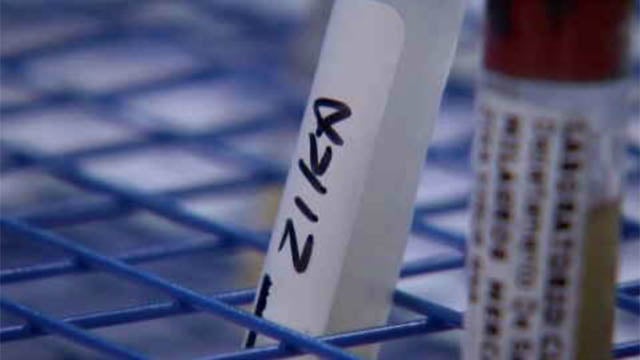 (WFSB)
MERIDEN, CT (WFSB) -
A vaccine meant to tackle the Zika virus is ready for preliminary testing, according to a Connecticut lab.
Meriden-based Protein Sciences said it will begin testing on animals this month.
It said it hopes human trials will begin early next year.
The news came a week after the Department of Health announced the first domestically-contracted case of the Zika virus in Connecticut.
Cox said that while the virus poses little risk to most of the U.S., the focus has been developing a vaccine for at-risk populations.
"What we're focusing on is to develop a vaccine for young women that intend to become pregnant, much like the human papillomavirus vaccine," said Dr. Manon Cox, president and CEO, Protein Sciences.
She also said that 80 percent of people who get the virus don't even know they have it.
Copyright 2016 WFSB (Meredith Corporation). All rights reserved.