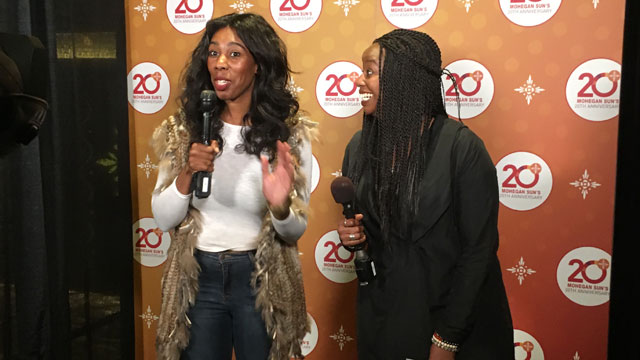 Fans participated in the Amazing Race casting call at Mohegan Sun on Wednesday. (WFSB)
UNCASVILLE, CT (WFSB) -
Wednesday was an amazing day for fans of The Amazing Race at Mohegan Sun.
The Amazing Race was wrapping-up another casting call at the casino. It was screening contestants for an upcoming season.
Fans of the CBS reality series got 60 seconds to stand in front of a camera and say why they should be picked for the show takes people around the world on various adventures.
Eyewitness News found Rebecca Shaw and Stacey Pettis, who are two best friends and fans of the Amazing Race. They served in the Navy together. One even flew here from California to give it a try.
"Her mom is the biggest fan of the show, forever. The reason why we're here actually because she was recently diagnosed with breast cancer so she is going to have to have a mastectomy in the next weeks so she can't come and try out so she was super jealous of us," Shaw and Pettis said laughing.
The casting call wraps up at 6 p.m. Show producers and the network have the final say on who will ultimately get picked.
To see photos of the casting call, click here.
Copyright 2016 WFSB (Meredith Corporation). All rights reserved.