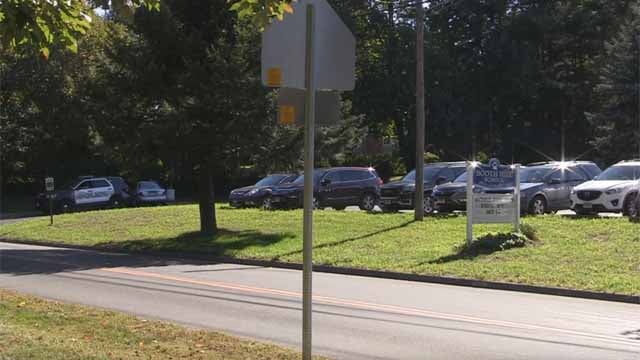 Police were seen at Booth Hill School in Trumbull on Wednesday (Doing It Local)
TRUMBULL, CT (WFSB) -
Trumbull police were seen at Booth Hill School on Wednesday afternoon after reports of a person near the school with a rifle and dressed in camouflage.
Police said they responded to the area to check things out, but they did not find anything unusual and no person was located.
The school was never in a "hard lockdown."
Police also said it is hunting season, and there are areas near the school where people are allowed to hunt.
Copyright 2016 WFSB (Meredith Corporation). All rights reserved.