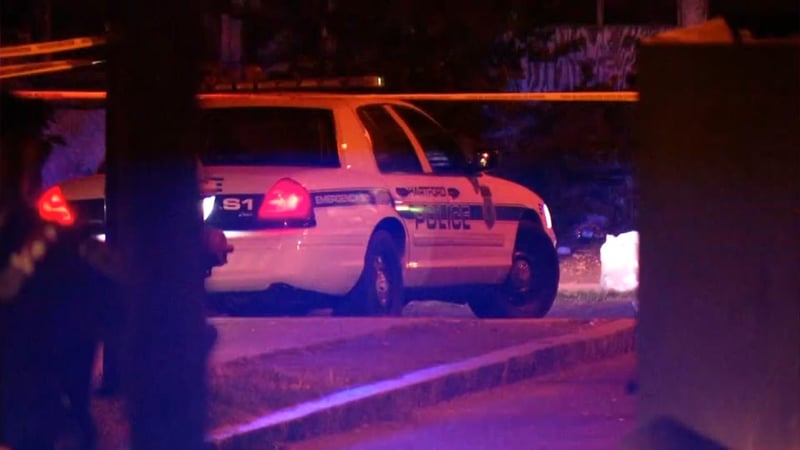 (WFSB photo)
HARTFORD, CT (WFSB) -
Two men in Hartford suffered a gunshot wounds on Wednesday night, according to police.
Officers said they responded to a notification from their "shot spotter" detection system, which recorded 10 shots being fired in the Bedford Mall area of Bedford Street.
The shots were recorded just before 8:40 p.m.
Officers said they found the first victim in the rear of 116 Bedford St. He was hit in the ankle.
The second victim was also found in front of 135 Bedford St. He had a wound to his leg.
The victims told police that they believed the shots came from a gray car the fled south on Brook Street.
Both victims were transported to St. Francis Hospital and listed in stable condition.
A crime scene was located at the intersection of Brook and Winter Streets, according to police.
There, investigators said they found three used 9 mm casings and six spent .40 caliber casings.
The police department's major crimes division was notified and continues to investigate.
Copyright 2016 WFSB (Meredith Corporation). All rights reserved.