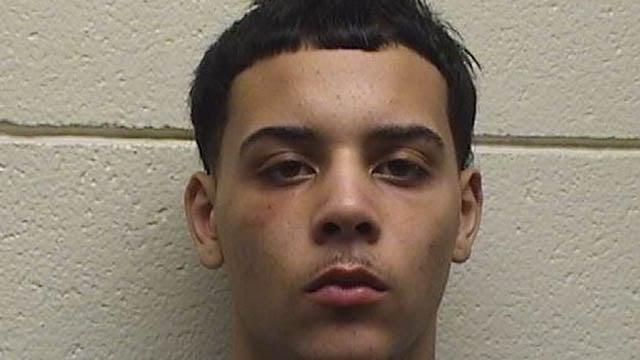 Luis Rodriguez. (South Windsor police photo)
SOUTH WINDSOR, CT (WFSB) -
A man from Hartford is accused of stealing a vehicle and using a credit card that he found inside of it.
South Windsor police said they arrested 18-year-old Luis Rodriguez on Wednesday.
They said the arrest stemmed from an incident that happened in August where a resident reported that the vehicle was stolen and the credit card inside had been used.
Detectives said they were able to identify Rodriguez as the suspect and interviewed him.
He admitted to being part of a group of youths from Hartford that would drive around different towns going through unlocked cars to look for keys and fobs so they could take the vehicles.
A warrant for Rodriguez was served on Wednesday.
He was charged with conspiracy to commit third-degree Burglary, conspiracy to commit fifth-degree larceny, conspiracy to commit sixth-degree larceny and illegal use of a credit card.
Rodriguez was held on a $25,000 surety bond and faced a judge in Manchester Thursday morning.
Copyright 2016 WFSB (Meredith Corporation). All rights reserved.