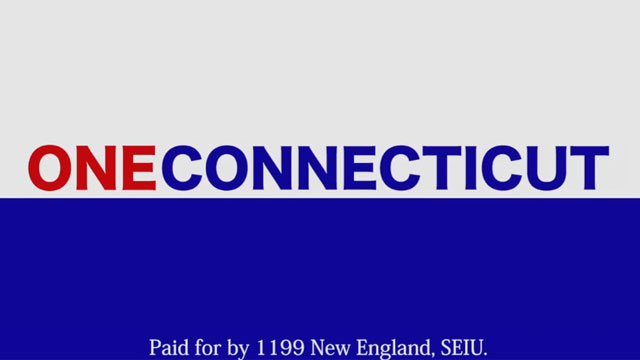 (SEIU)
HARTFORD, CT (AP) -
Adults with developmental disabilities who live on their own but need some extra help say their lives will change drastically if the state follows through with plans to have private agencies instead of state employees provide supportive services.
That's what's being proposed by Connecticut Gov. Dannel P. Malloy. The Democrat also announced plans this summer to privatize 40 group homes. The overall initiative is projected to save nearly $70 million.
Several Department of Developmental Services clients who rely on state workers to bring them to jobs, the grocery store and Special Olympics events appear in a TV ad released Thursday by the union representing the 43 affected workers.
"This week Governor Malloy held a publicity event around Disability Employment Awareness Month as he is literally removing workers from the disabled who find them employment and get them to and from work," SEIU1199 spokesperson Jennifer Schneider said in a statement on Thursday. "These clients need more than a photo op and a speech, they need a Governor who will listen to them and stand up for them."
"Governor Malloy is taking away people that are my family," Henry Lognin said in a statement on Thursday. "I hope Governor Malloy hears our message and reconsiders his decision. He needs to understand that even though we are disabled we have feelings too."
The clients say the state employees are like family and fear their supportive services will be greatly reduced.
To watch the full television ad, click here.
Copyright 2016 The Associated Press. All rights reserved. This material may not be published, broadcast, rewritten or redistributed.