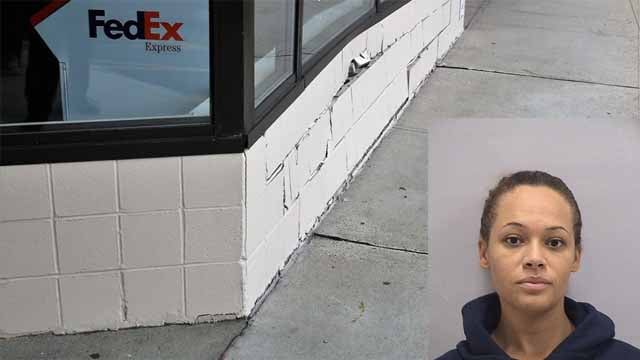 Rise Burrow was arrested after leaving a 10-year-old inside a car, which then crashed into a building (Orange Police)
ORANGE, CT (WFSB) -
Police in Orange responded to a crash on Oct. 1, where they found a 10-year-old had been behind the wheel of the car involved.
The car crashed into a building on Boston Post Road, just after noon on Oct. 1 in Orange.
Police said the child was left in the car, outside a massage center. The child started up the car, put it into reverse, and then jumped out of the car when it began moving.
The car jumped the curb and backed into a FedEx building in the same plaza.
Thankfully, nobody was injured, and the building received slight structural damage.
Police arrested 36-year-old Rise Burrow, of Guilford, and charged her with risk of injury to a child, and child under 12 left along in motor vehicle.
Burrow was reportedly inside the massage center, and had left the child inside the car.
She was released on a $5,000 bond and is expected to appear in court on Oct. 17.
Copyright 2016 WFSB (Meredith Corporation). All rights reserved.