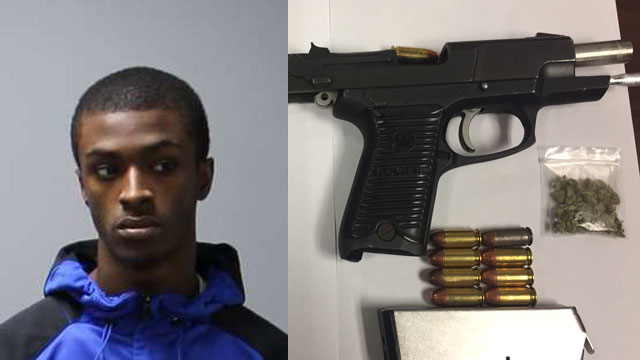 A motor vehicle stop on Interstate 91 for a seat belt violation lead to the arrest of Obbie Prude on gun charges. (CT State Police)
HARTFORD, CT (WFSB) -
A motor vehicle stop on Interstate 91 in Hartford for a seat belt violation lead to the arrest of Bloomfield man for gun charges on Thursday night.
Troopers stopped 20-year-old Obbie Prude on the southbound side of Interstate 91 near exit 33 around 8:45 p.m. Police said the passenger, Prude and the driver were not wearing their seat belts.
As troopers approached the vehicle, they reported smelling marijuana. Police said they saw marijuana "in plain view on the front passenger side."
During the pat down, police said they located a loaded handgun in the waistband of Prude. He was charged carrying a pistol without a permit, possession of marijuana, weapons in vehicles and failure to wear a safety belt in a motor vehicle.
Prude is being held on $250,000 bond.
The driver of the vehicle received an infraction and was released on scene.
Copyright 2016 WFSB (Meredith Corporation). All rights reserved