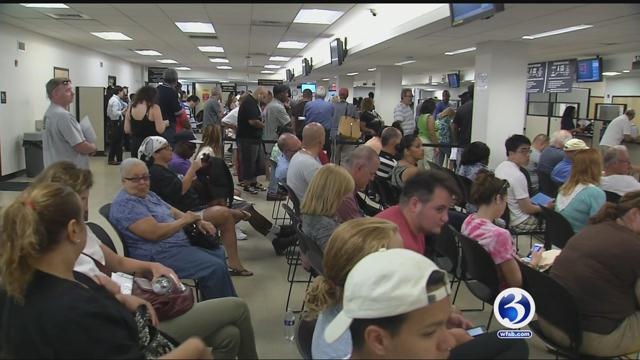 The Department of Motor Vehicles is still pushing to reduce wait times. (WFSB file photo)
WETHERSFIELD, CT (AP) -
Connecticut's motor vehicles commissioner says his agency is still working to improve customer service and will "deal with" a decision by an automobile club to stop renewing licenses for the general public.
Department of Motor Vehicles Commissioner Michael Bzdyra tells The Associated Press that AAA Northeast's announcement to only serve members comes as the DMV was "starting to turn the corner" and recover from a computer overhaul hampered by numerous glitches and blamed for long wait times at branches.
Bzdyra says the agency has made progress since he took over seven months ago. State officials wanted the auto clubs to take on more DMV duties to help cut wait times. The state's second AAA club is continuing to serve the general public. DMV is also looking at other possible partners.
Copyright 2016 The Associated Press. All rights reserved. This material may not be published, broadcast, rewritten or redistributed.