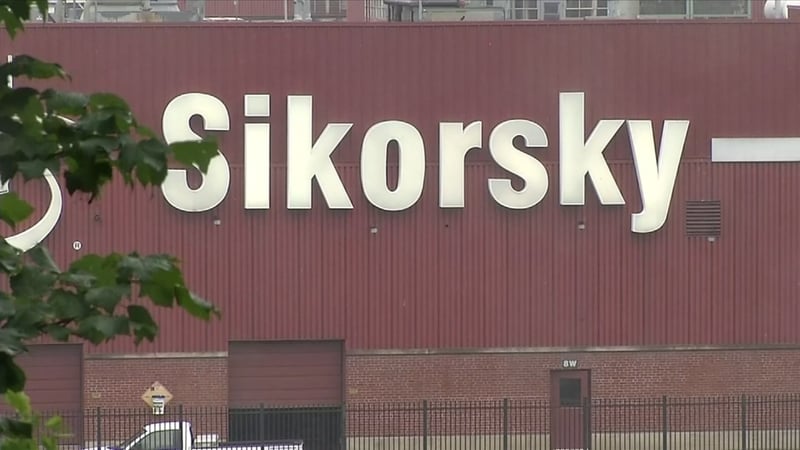 (WFSB photo)
STRATFORD, CT (WFSB) -
The ratification of the new contract means good news for unionized teamster members at Sikorsky helicopter in Stratford.
Members of local 1150 ratified a new contract on Sunday that secures a deal that 200 U.S. Navy helicopters would be built at the company's original plant site in Stratford.
Members approved the new contract in a vote of 2104 to 140.
While the new contract cuts hourly rates by 25% for new hires after July 1 of next year, union members on the books now will receive a $1500 ratification bonus for approving the multi- year contract with new owners Lockheed Martin.
Sunday's approval is part of a three-pronged plan to keep Stratford-based Sikorsky in Connecticut and building the ch-53k king stallion chopper.
Copyright 2016 WFSB (Meredith Corporation). All rights reserved.