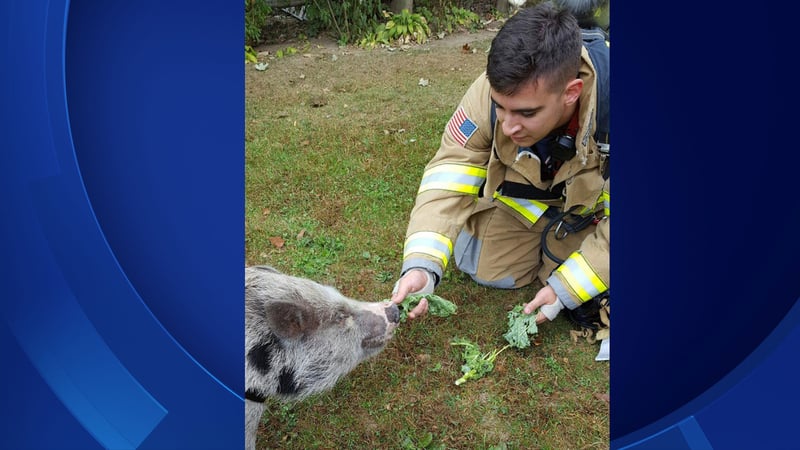 Firefighters befriend a pig during a CO call. (Trumbull Volunteer Fire Company Facebook/WFSB)
TRUMBULL, CT (WFSB) -
A group of firefighters befriended a pig while responding to a Carbon Monoxide alarm in Trumbull on Monday morning.
Firefighters were called to the Carbon Monoxide alarm with no symptoms 1069 Daniels Farm Rd. around 9 a.m.
After conducting their investigation, firefighters found "45 PPM of CO in the basement and the issue was attributed to a malfunctioning furnace." Crews ventilated the building.
While searching around the property, firefighters located "a friendly pig named Texas." They gave him some breakfast and headed to check the CO readings.
Firefighters said "the fans were shut down and found zero readings." Following that reading, crews left the scene.
Copyright 2016 WFSB (Meredith Corporation). All rights reserved.