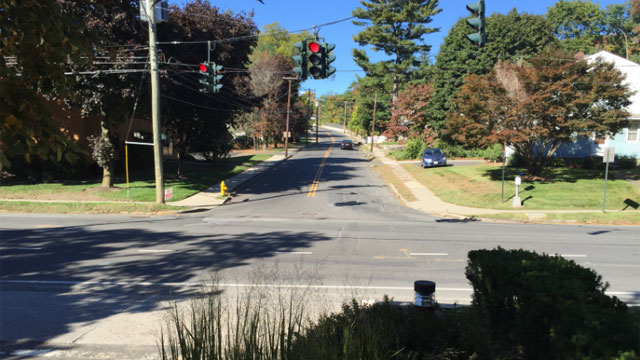 A motor vehicle hit a pedestrian on North Street in Danbury. (WFSB)
DANBURY, CT (WFSB) -
A man in Danbury died Tuesday morning after being hit by a car while riding his bicycle.
Police said it happened at the intersection of North Street and Second Avenue.
The driver of the car involved was turning right onto North Street when he struck the bicyclist, pinning him beneath his car.
The victim was taken to the hospital where he later died from his injuries.
The name of the victim has not been released.
Anyone with information should contact police at (203) 797-2157.
Copyright 2016 WFSB (Meredith Corporation). All rights reserved.