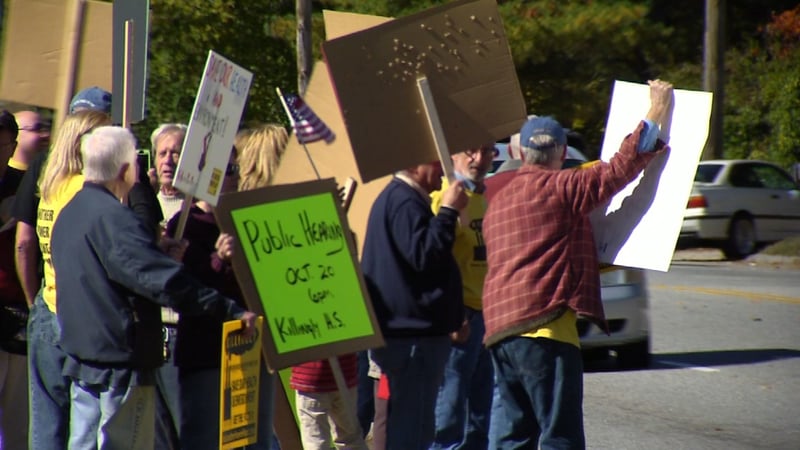 Protest held Monday over proposed Power Plant in Killingly. (WFSB)
KILLINGLY, CT (WFSB) -
A group of activists, concerned residents and lawmakers protested a proposal for a power plant in Killingly on Monday afternoon.
NTE Energy's plans to construct a new electricity generation facility along Route 101 in Dayville section of town.
State Sen. Mae Flexer (D-Danielson), state Rep. Danny Rovero (D-Killingly) and state Rep. Christine Rosati Randall (D-Killingly) joined protesters to bring awareness to Connecticut officials.
The goal of the protesters is to get the Connecticut Siting Council to hold hearings on this proposed power plant, so these concerned parties can voice their opinions.
Copyright 2016 WFSB (Meredith Corporation). All rights reserved.