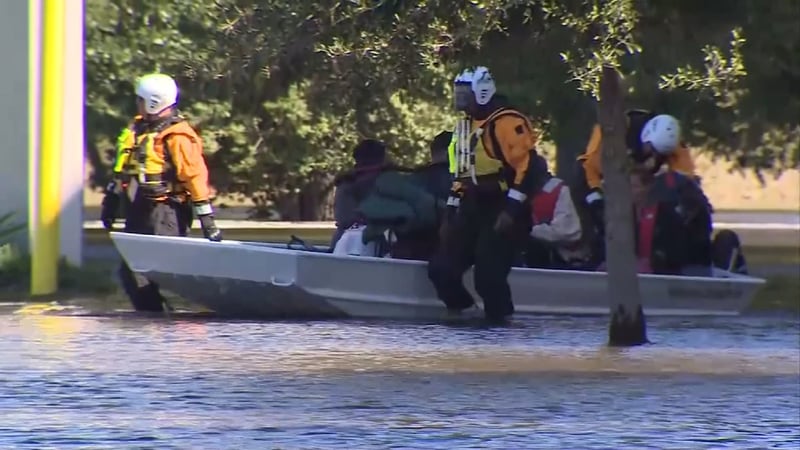 (CBS photo)
LUMBERTON, NC (WFSB) -
More than 30 counties in North Carolina have been declared federal disaster areas as rivers continue to rise in the aftermath of Hurricane Matthew.
At least 18 people have been killed in the state and rescue operations are still underway. Officials say there is also growing concern that some dams may not hold up as rivers continue to rise.
"You can see visual signs of the concrete that's fallen into the water, so there's still a legitimate danger that you can have a serious breach of the dam and it could fail," said Nick Picerno, a local commissioner.
In the town of Lumberton, residents waded through their homes. Some, like Joni Gaddy, had been trapped since Saturday.
"I had signs on my house," said Gaddy, whose son ultimately rescued her. "I had sheets and towels, screaming at them and they would never stop."
According to officials, emergency crews have used boats, trucks and helicopters for over 2,000 rescues.
Parts of South Carolina have also been declared federal disaster areas. The death toll in the U.S. now stands at 33.
Copyright 2016 WFSB (Meredith Corporation). All rights reserved.