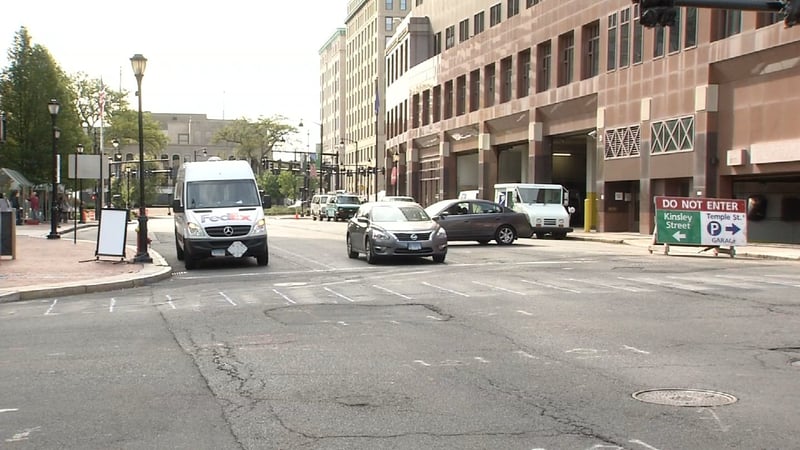 Market Street in Hartford began turning into a two-lane road on Friday. (WFSB photo)
HARTFORD, CT (WFSB) -
Hartford commuters need to be ready for a big change downtown as a busy stretch of Market Street that's been one-way will soon become a two-way street.
The change comes 20-years after the idea was proposed, according to city officials.
Construction activity picked up toward the beginning of the morning rush on Friday. The busy stretch of downtown will soon look a lot different.
The project affects Market Street between American Row and Kinsley Street.
Constitution Plaza sits between the two roads. City officials said they're making the change to improve transportation in Hartford's core and enhance downtown with hopes of more development in the area.
The Hartford Downtown Circulation Study led to the development of a series of improvement projects aimed at improving mobility for a variety of transportation modes in the core of the city.
As part of the study, Market Street and Columbus Boulevard are also being converted into two-way streets.
Painted lines are already in place for the 9:30 a.m. change and commuters are being warned about the possible dangers as people try to adjust.
Copyright 2016 WFSB (Meredith Corporation). All rights reserved.