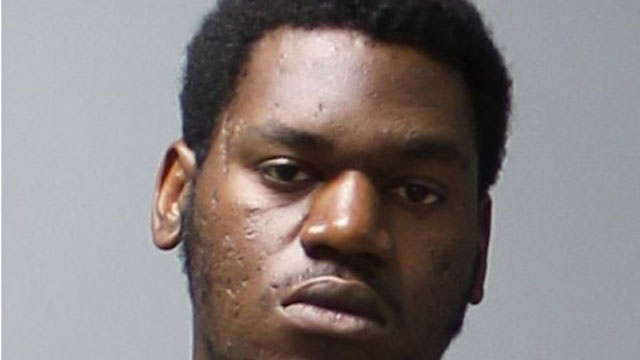 Thomas Eldridge was arrested for threatening a trooper. (CT State Police)
ENFIELD, CT (WFSB) -
A Wethersfield man was arrested after police said he threatened to harm a trooper during a traffic stop on Interstate 91 in Enfield on Thursday night.
Troopers pulled over a motor vehicle on the northbound side of I-91 near exit 45 around 5:30 p.m. Police said the vehicle had mis-use of plates, tinted windows and the driver, who was later identified as 24-year-old Thomas Eldridge, failed to drive in the proper lane.
During the traffic stop, police said Eldridge "made several statements about killing the trooper with a firearm." Police determined that Eldridge had been arrested for "numerous charges."
Eldridge's vehicle was towed from the scene. Police said during their investigation, they concluded that "the accused had made several threatening statements, which indicated that he wanted to physically injure the trooper who issued the ticket and subsequently had the vehicle towed."
A short time later, police arrested Eldridge at his Wethersfield home.
Eldridge was charged with inciting injury to persons or property, second-degree breach of peace and second-degree threatening. He was arraigned at Enfield Superior Court on Friday. he was being held on $100,000 bond.
Copyright 2016 WFSB (Meredith Corporation). All rights reserved.