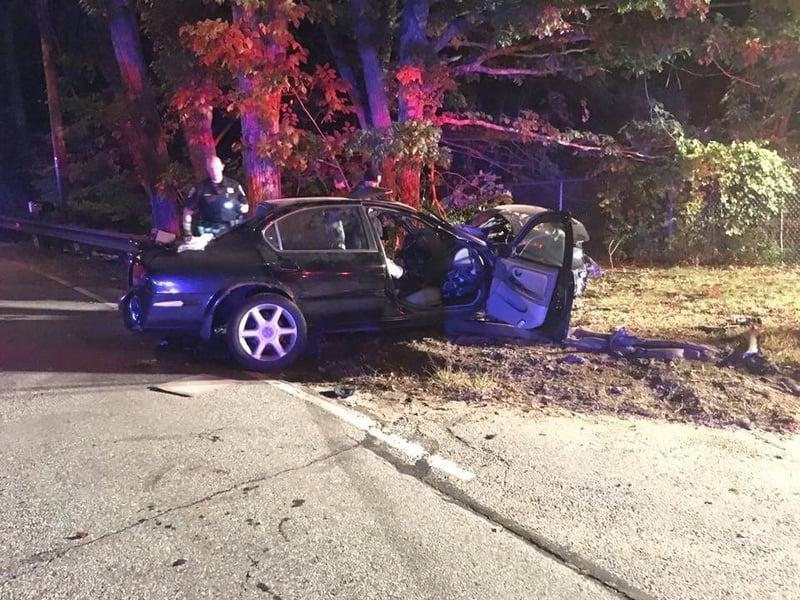 Four people taken to the hospital after an early morning single vehicle crash in Groton. (Poquonnock Bridge Firefighters Facebook)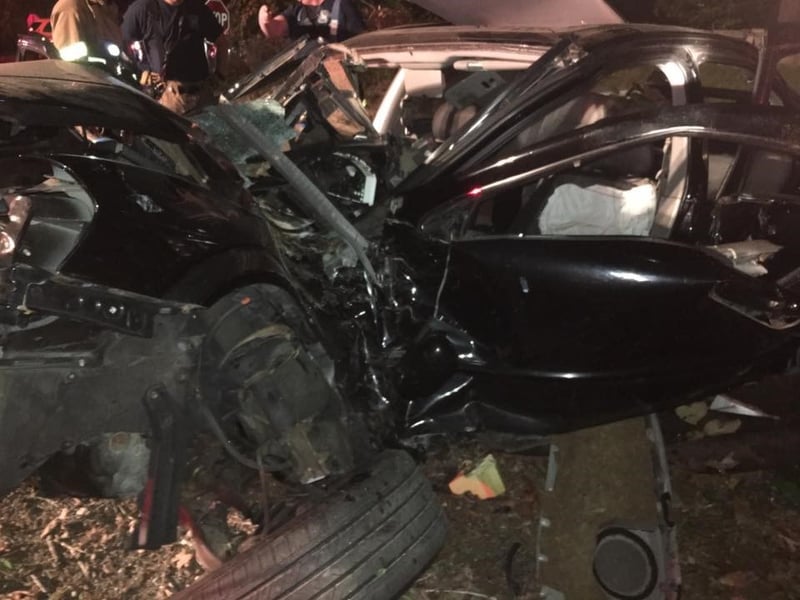 (Poquonnock Bridge Firefighters Facebook)
GROTON, CT (WFSB) -
Crews from several departments responded to a single-vehicle crash in Groton early Saturday morning.
Officials said the crash occurred along Pleasant Valley Road North at the intersection with Ohio Avenue just after 1 a.m.
According to the Poquonnock Bridge Fire Department, four people were in the vehicle at the time of the crash. Three of them were thrown from the car when it struck tree off the roadway. The fourth person became trapped in the car and had to be removed by rescuers.
Groton Town police said injuries were serious but not life-threatening, which is a bit of a miracle considering the extent of damage to the vehicle and the fact that three people were ejected from the vehicle.
Police said they do believe speed was a factor, however, the exact cause of the crash remains under investigation. Police have not identified anyone involved in the crash at this time.
Crews from the Subase Fire Department, Groton Ambulance, Mystic River Ambulance, New London Fire Department and Lawrence & Memorial Hospital paramedics all assisted with the call.
Refresh this story and check back for updates as they become available.
Copyright 2016 WFSB (Meredith Corporation). All rights reserved.