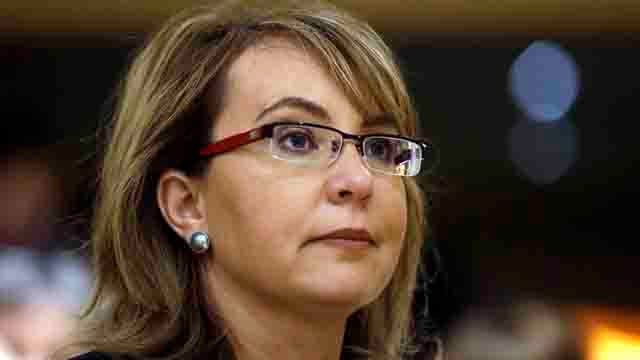 Gabby Giffords (AP images)
NEWTOWN, CT (WFSB) -
Former U.S. Congresswoman Gabrielle Giffords met with local lawmakers in Newtown Saturday.
The politician, who was shot in the head and suffered severe brain damage in Arizona in 2012, visited as part of a tour with her organization Americans for Responsible Solutions.
The tour, named the "Vocal Majority National Bus Tour" is expected to span 42 days.
Giffords held a round-table discussion with U.S. Senator Richard Blumenthal and Congresswoman Elizabeth Esty at Edmond Town Hall.
The discussion also included a representative of the Newtown Action Alliance.
Newtown has become a national symbol for mass shootings following the killings of 26 children and adults at Sandy Hook Elementary School in 2012.
Giffords stepped down from her congressional seat to recuperate from her injuries, which has involved years of physical and speech therapy.
Copyright 2016 WFSB (Meredith Corporation). All rights reserved.