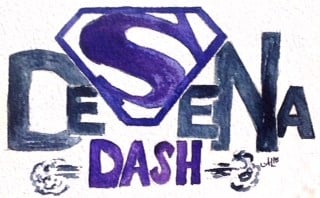 (DeSena Dash logo)
BRISTOL, CT (WFSB) -
The second annual Clint Desena Dash kicked off in Bristol Saturday.
Desena died of cancer in 2015. He was a beloved third-grade teacher at Greene-Hills K-8 School.
His school colleagues came up with the idea of the race to raise money for cancer research and to keep his memory alive.
"In the inaugural year we had about 250 runners and we raised about $10,000 that was donated to the Dana Farber Cancer Institute and to the Callie DeSena College Fund, which is for Clint's young daughter," said Jeremy Sloate, spokesperson for the event.
The race was superhero themed because of Desena's love of comic books. Runners were encouraged to dress up in costume.
The 5K followed a 3.1 mile loop around the school.
More information about the race is available here.
Copyright 2016 WFSB (Meredith Corporation). All rights reserved.