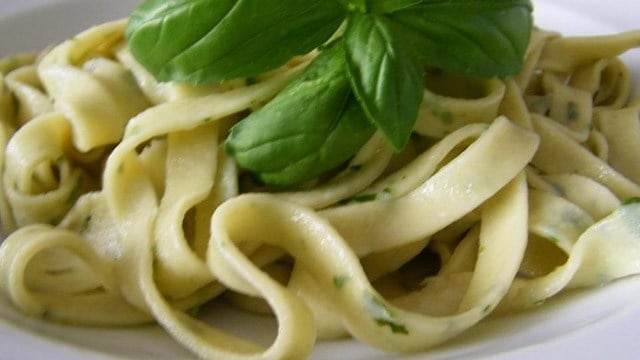 "Basic pasta." Find the recipe on AllRecipes.com. (AllRecipes photo)
(WFSB) -
Forget the carb-counting for a day.
Monday is National Pasta Day, according to NationalDayCalendar.com.
The website said that though October is also National Pasta Month, Oct. 17 is an entire day devoted to traditional Italian noodle cuisines.
Pasta dates back to at least 1154. That's when the first reference can be found in Sicily.
It's typically made from dough that's mixed with water or eggs, then formed into sheets or various shapes.
Now, there are at least 310 specific kinds of pastas made by more than 1,300 names.
More information about pasta itself can be found on the National Pasta Association's website here.
Fans have been posting their favorite dishes to social medial using the hashtag #NationalPastaDay.
For some top-rated pasta recipes, visit AllRecipes.com here.
Copyright 2016 WFSB (Meredith Corporation). All rights reserved.