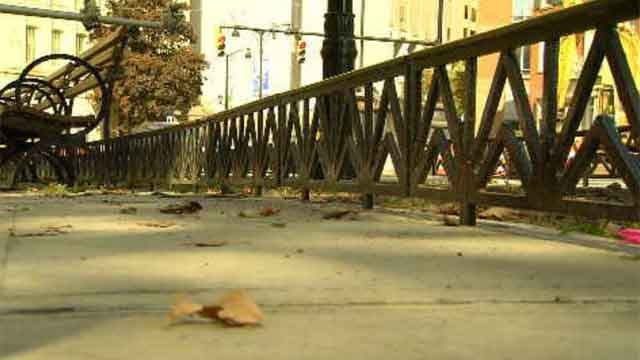 (WFSB)
HARTFORD, CT (WFSB) -
A construction project in Hartford is taking a hit, thanks to people riding bikes and skateboards.
As part of the iQuilt Plan, new "low-rise" fences are being installed along the sidewalks outside Bushnell Park.
However, a few of the fences that were just installed are getting scratched by skateboards and bike riders.
Project organizers say it happened once before near Union Station, but it stopped.
"Hopefully they'll grow tired very quickly of this - hopefully a one-time event and once we get the trees planted and the new plants going, hopefully that will decrease and diminish totally," said Jackie Mandyck, of the iQuilt Plan.
They could consider some changes if the damage doesn't stop, but the developers are hoping it doesn't come to that.
This phase of the work is supposed to be done by December.
Copyright 2016 WFSB (Meredith Corporation). All rights reserved.