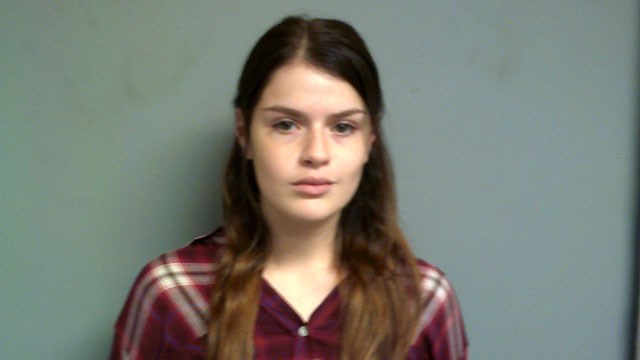 Erica Weinman was charged with driving under the influence after a deadly motor vehicle crash on Interstate 84 in Middlebury in October.  (CT State Police)
MIDDLEBURY, CT (WFSB) -
A woman from New Jersey was charged with driving under the influence after a deadly motor vehicle crash on Interstate 84 in Middlebury last year.
Police said 19-year-old Erica Weinman, of Aberdenn, NJ, was driving a 2014 Ford Escape eastbound on I-84 around 10 p.m. on Oct. 25, 2015 when she left the roadway and crashed into a 2007 Porsche Cayman traveling westbound.
After the impact, police said the Cayman ended up on its roof top. The driver of the vehicle, 60-year-old Kevin J. Klein, of Brookfield, was rushed to Waterbury Hospital where he later died.
Following an investigation by Connecticut State Police, Weinman was charged with DUI, manslaughter and failure to drive in the established lane.
Authorities in New Jersey took Weinman into custody as a fugitive from justice. She was transferred to state police barracks in Southbury where the crash remains under investigation.
Weinman was released on a $100,000 bond. She is expected to appear in Waterbury Superior Court on Oct. 26.
Copyright 2016 WFSB (Meredith Corporation). All rights reserved.