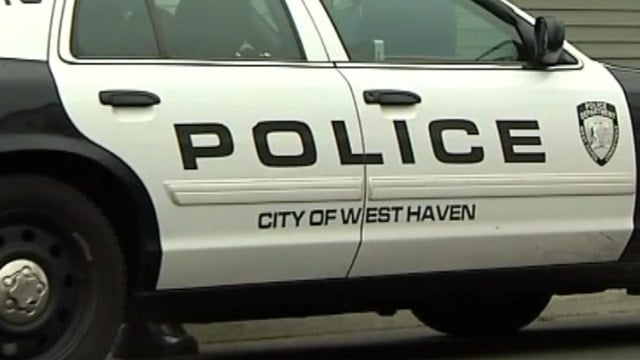 West Haven police. (WFSB file photo)
WEST HAVEN, CT (WFSB) -
Police in West Haven asked people to be on the lookout for a group of men that either yelled obscenities at people or approached children and offered them candy.
They said they were made aware of three incidents that happened between the hours of 3:30 p.m. and 6:30 p.m. in the South Street area.
Extra patrols have been added to the area.
Eyewitnesses described a gray pickup truck with two men between the ages of 25 and 35 years old. Both men had short dark hair.
The men drove by pedestrians and either made obscene comments or in one incident, slowly approached children to ask them if they wanted candy. They drove off in the latter.
Residents said the incident was "disturbing."
"It's a little disturbing," West Haven resident Jaime Davis said. "Especially, you know I have a 14-year-old and I have an almost 3-year-old, so it is pretty disturbing because my son is out playing all the time. It's a great neighborhood, so we would never expect anything like that it in our neighborhood."
Anyone with information is asked to contact the West Haven Police Department.
Copyright 2016 WFSB (Meredith Corporation). All rights reserved.