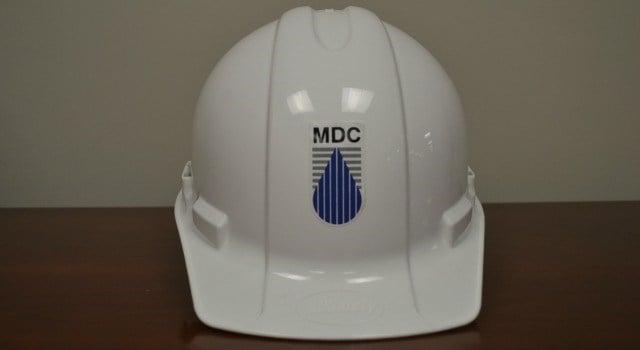 (MDC photo)
COLEBROOK, CT (WFSB) -
Due to drought conditions, the Metropolitan District Commission announced on Tuesday that they may temporarily suspend releases from the Goodwin Dam.
MDC officials said they "intend to hold a sufficient minimum volume of water in West Branch Reservoir." The MDC officials said these actions will "at least preserve and maintain adequate habitat for fish and wildlife living in or on the reservoir during these fall and winter months."
These actions are "essential to support a reasonable level of recreation on the reservoir, and to protect the remaining capacity against further drought conditions and the ability to continue releases to the river in the spring," MDC officials said.
Department of Energy and Environmental Protection will work alongside the MDC to "optimize the releases of water so as to minimize the effects on aquatic resources within the reservoirs and within the river below."
"CT DEEP has indicated they will continue to release water from their fisheries pools in Colebrook Reservoir as needed, and the MDC intends to continue the 50 cfs release until the West Branch Reservoir is drawn down to approximately elevation 590 ft. By collectively utilizing the remaining MDC water, the releases from Otis Reservoir and water from the DEEP Fisheries pools, our last resort will be to deviate from the 50 cfs release requirement through the fall and winter period. If and when the West Branch Reservoir reaches this minimum level, it will be necessary to temporarily suspend the 50 cfs releases from Goodwin Dam until such time as additional inflows become available," MDC officials said in a release on Tuesday.
Copyright 2016 WFSB (Meredith Corporation). All rights reserved.