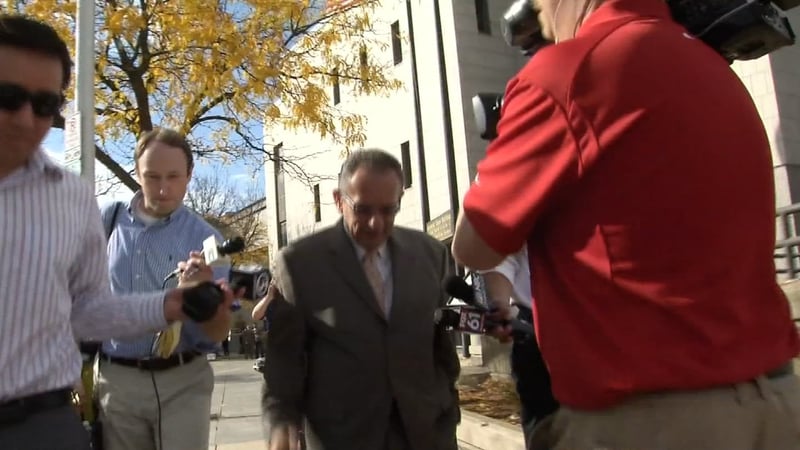 Former Hartford Mayor Eddie Perez leaves court on after his corruption convictions formally dropped on Wednesday. (WFSB)
HARTFORD, CT (WFSB) -
Former Hartford Mayor Eddie Perez will go back to trial after his corruption convictions were formally dropped on Wednesday morning.
Perez appeared in Hartford District Court on Wednesday to officially have the convictions vacated by a judge. However, prosecutors said they intend to push forward with a new trial.
Back then prosecutors asked that the cases be combined for economic reasons and they were. But, Perez's defense team argued that never should have happened, and the state supreme court agreed.
Perez, who was mayor of the capital city from 2001 to 2010, was found guilty of accepting a contractor's bribe of home improvements and trying to extort $100,000 from a developer.
There's no date set yet for the new trial.
Perez and his attorney did not speak to the media outside of court.
Copyright 2016 WFSB (Meredith Corporation). All rights reserved.