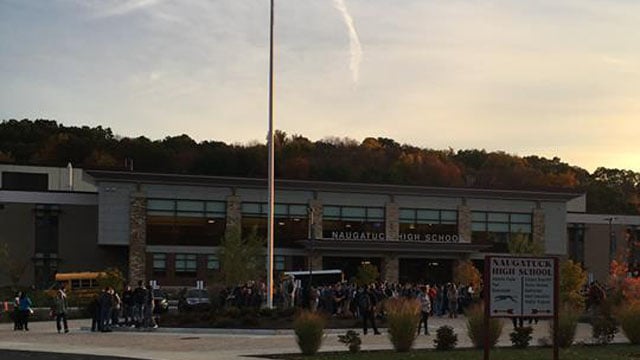 Students and staff were kept outside of Naugatuck High School due to a gas odor. (Naugatuck police photo)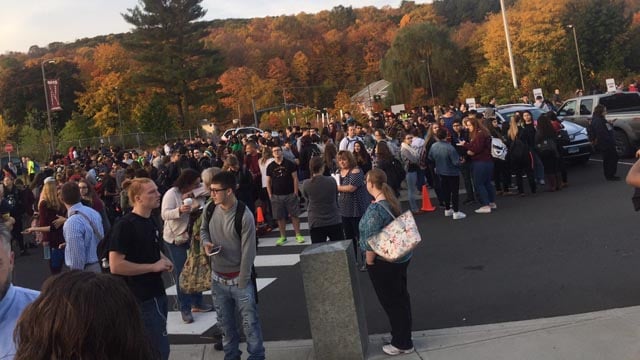 (Naugatuck police photo)
NAUGATUCK, CT (WFSB) -
The fire department in Naugatuck was sent to the borough's high school on Thursday morning for reports of a gas odor.
Police said students and staff were kept outside of the building while crews worked to find the source of the odor.
Eversource and firefighters metered the facility and deemed it safe for school activities.
"All the students are being brought back in and preparing to get on with the day," police said on their Facebook page. "Everyone one is safe and ready to learn."
Firefighters responded just after 7:15 a.m.
The smell was found to have been originated from the culinary department.
There were no reports of injuries.
Police called the clearing of the school a "precaution."
They said students continued to be dropped off and they urged parents to go about their day as usual.
"Be assured that the teachers and staff at NHS have everything under control and everyone is safe," police posted to their Facebook page.
Police have not said exactly what caused the odor.
Copyright 2016 WFSB (Meredith Corporation). All rights reserved.