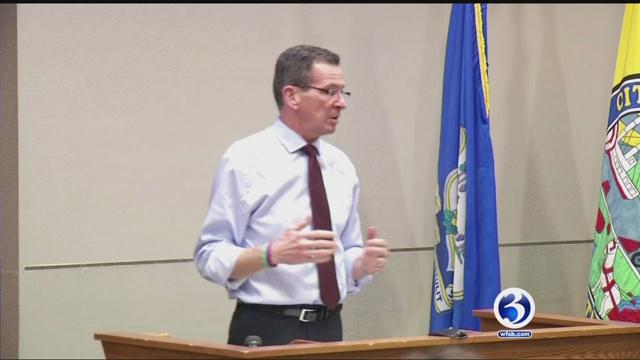 Gov. Dannel Malloy's administration has ended talks to develop a $500 million transportation project in downtown Stamford. (WFSB file photo)
STAMFORD, CT (AP) -
Gov. Dannel P. Malloy's administration has ended talks to develop a $500 million transportation project in downtown Stamford.
The state had been negotiating with developers to convert the city's train station into a multi-use facility that would include office and retail space, hotel rooms and residential units.
But state officials announced in a brief written statement Wednesday that it would not be in the state's best interest to proceed further with negotiations. Little other explanation was given.
Stamford Mayor David Martin says he hopes to begin work on a new design plan for the station.
A key member of the development team for the Stamford project, L.P. Ciminelli Construction Co., was recently caught up in a federal investigation of bid-rigging in New York state. Lawyers for Ciminelli executives denied the allegations.
Copyright 2016 The Associated Press. All rights reserved. This material may not be published, broadcast, rewritten or redistributed.