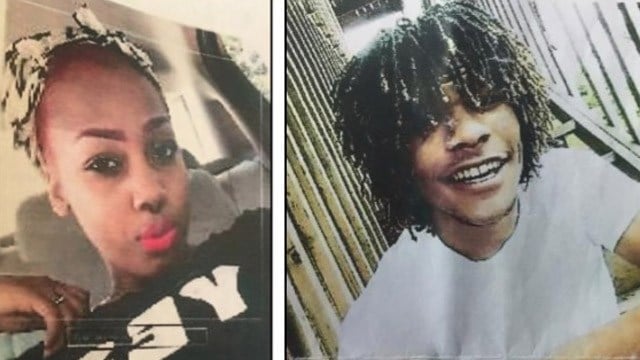 Kendra Tillery and Malik Golden. (Hartford police photos)
WATERBURY, CT (WFSB) -
Fugitives wanted for murder in Georgia were arrested in Waterbury, according to Hartford police.
Hartford police said their detectives received intelligence about 29-year-old Kendra Tillery and 18-year-old Malik Golden hiding in their city.
They learned that the suspects were driving a 2006 Chevrolet Impala with Georgia registration RC15118.
Police said they learned that the suspects had been sleeping in the vehicle in various locations around Hartford.
Along with investigators from East Hartford, police received new information Thursday morning that Tillery and Golden were in Waterbury.
Hartford's Fugitive Task Force responded to 918 Woodstock Rd.
With the help of Waterbury police, the fugitives were found sleeping in the Impala around 7 a.m., officers said.
They were transported to the Waterbury Police Department and charged as criminals from justice. Police said they'll be extradited to Georgia to face homicide charges.
Copyright 2016 WFSB (Meredith Corporation). All rights reserved.