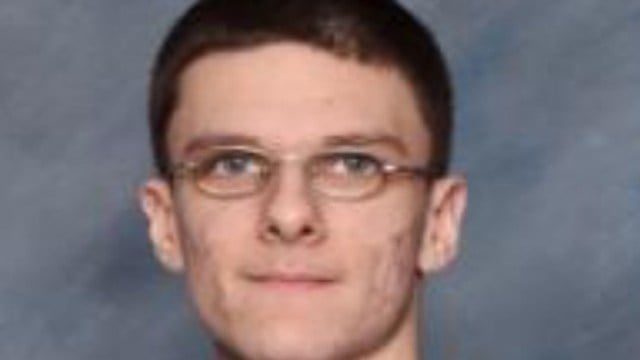 Police are trying to locate 17-year-old Matthew Costa. (NAUGATUCK POLICE DEPARTMENT)
NAUGATUCK, CT (WFSB) -
A student with special needs was reported missing from Naugatuck High School on Thursday morning.
Police said 17-year-old Matthew Costa left the school around 9:30 a.m. However, he was located just before 1 p.m.
He was said to be safe and sound.
Authorities searched the grounds and surrounding area for Costa.
According to Naugatuck Police Lt. Bryan Cammarata, Costa only left school one time previously a few years ago. During that incident, Cammarata said Costa walked the bike path to his home on Diamond Street, which is four to five miles away.
Officers and school administration were at his home as of Thursday afternoon and had searched the bike path.
Police were told that nothing had upset Costa before his departure, but police issued a silver alert because he has special needs.
Anyone with any information is asked to call the Naugatuck Police Department at 203-729-5221.
Copyright 2016 WFSB (Meredith Corporation). All rights reserved.