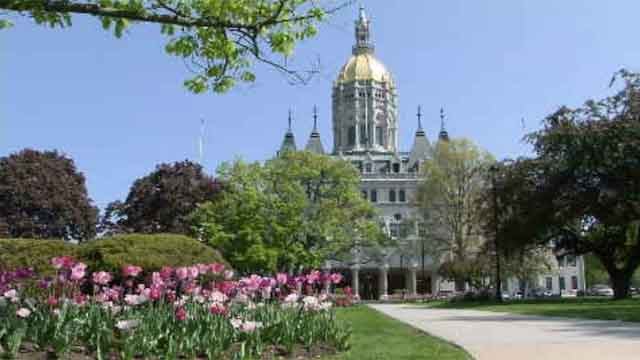 (WFSB photo)
HARTFORD, CT (AP) -
Gov. Dannel P. Malloy's budget director says his office is projecting a small $5.7 million deficit in Connecticut's main spending account, much less than $78 million projected by the General Assembly's budget office.
Ben Barnes, secretary of the Office of Policy and Management, provided the Democratic administration's estimate in a letter sent Thursday to State Comptroller Kevin Lembo.
Barnes says the estimated deficit in the roughly $18 billion account "does not represent a material deviation from the budget plan," considering the new fiscal year only began July 1. He says it's partly offset by $3.4 million in higher-than-expected revenues.
House Minority Leader Themis Klarides, a Republican says the Malloy administration's numbers are "at odds with what every other reasonable observer knows." She says OPM wants to "confuse voters."
Copyright 2016 The Associated Press. All rights reserved. This material may not be published, broadcast, rewritten or redistributed.