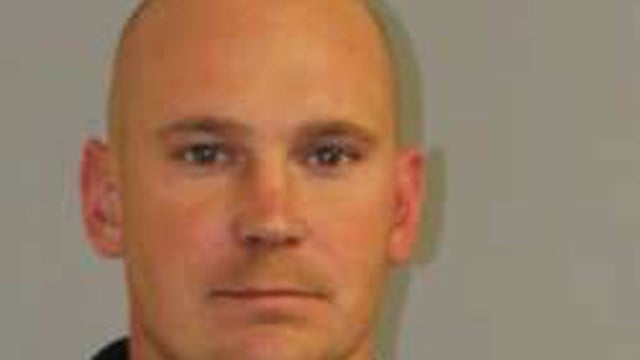 Michael White. (State police photo)
PUTNAM, CT (WFSB) -
Troopers said they were called to a Walmart in Putnam for a man reportedly stealing items and crashing a motorized scooter down the store's aisles.
State police arrested Michael White, 31, of Thompson on Wednesday around 11 p.m.
They said they found him cutting packaging and anti-theft devices off from a number of items.
Walmart employees told troopers that White was driving the scooter erratically throughout the store and hit a number of items.
When troopers found him, they said he had items stuffed in his clothing.
The items included four pistol BB guns, an Airsoft revolver style gun, a table tennis paddle and assorted tape and batteries.
State police said he also had 40 prescription pills of a controlled substance.
White was charged with sixth-degree larceny and illegal storage of a narcotic.
He was released on a a $1,500 non-surety bond and scheduled to face a judge in Danielson on Nov. 2.
Copyright 2016 WFSB (Meredith Corporation). All rights reserved.