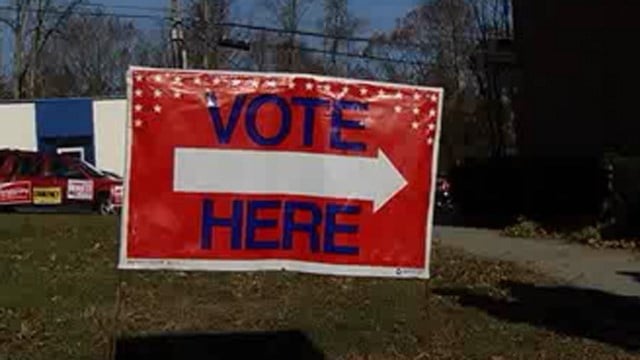 (WFSB file photo)
HARTFORD, CT (WFSB) -
One of presidential candidates has questioned the election process in the United States and even called it "rigged."
Republican presidential candidate Donald Trump has questioned the legitimacy of the elections in recent weeks. It was a claim that he made during the final presidential debate.
Connecticut Secretary of the State Denise Merrill released a statement on the recent suggestions that the presidential election could be comprised in any way. Merrill said they are taking "every precaution to ensure that elections are administered as freely and fairly as possible."
"Any claim to the contrary is not just irresponsible, it is destructive to the fabric of our democracy. The hundreds of elections officials in the state—including registrars, moderators, clerks and volunteer poll workers—are working tirelessly to serve the voters," Merrill said in a statement on Friday..
Merrill said while preparing for the elections, officials will do the following
accepting registration applications
confirming addresses
printing voter lists
checking the identity of voters at the polls
tallying votes, responding to complaints
auditing results
"Mistakes can be made and errors do occur. However, none of these alter the outcome of our elections. At the end of a very long Election Day, it will be the voters who choose the next president of the United States," Merrill said.
To read more about the Connecticut voting process, click here.
Copyright 2016 WFSB (Meredith Corporation). All rights reserved.