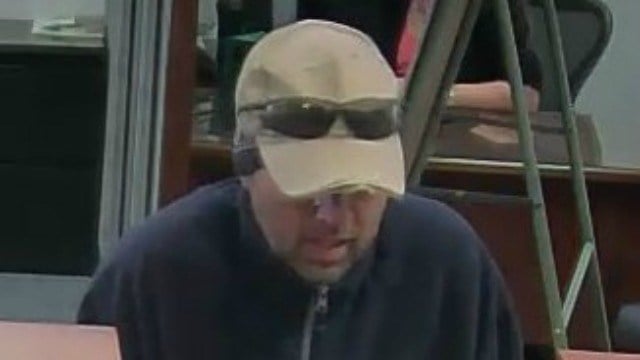 Police are looking for this man who they believe robbed banks in Connecticut, Rhode Island and Vermont. (Simsbury PD)
Police said they are looking for a serial bank robber after he targeted a Simsbury bank Friday.
TD Bank in Simsbury was robbed by a person who authorities believe has also robbed banks in Norwich, Rhode Island, Vermont.
Anyone with information is urged to contact Simsbury Police at (860) 658-3145.
Copyright 2016 WFSB (Meredith Corporation). All rights reserved.