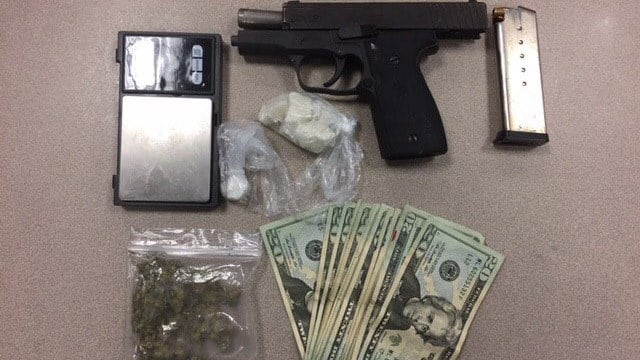 Police said they recovered a stolen handgun, drugs and cash from Dashua Roldan. (Hartford police photo)
HARTFORD, CT (WFSB) -
A man police sought to arrested on an outstanding warrant was apprehended after a pursuit in Hartford.
Police said they received information on Thursday that 21-year-old Dashua Roldan was in an area and was armed.
They said they set up surveillance and watched him get into the driver's seat of a blue Honda Accord.
Detectives tried to stop the vehicle, but Roldan took off and ignored their signals.
On Bodwell Street, police said he struck a parked vehicle. At that point, police said he fled on foot.
Detectives pursued him and said they saw him throw away a handgun.
Roldan was caught and detained in the back of 39 Bodwell St., according to police.
Police recovered the gun and learned that it was stolen. They also said they recovered crack cocaine, marijuana and prescription pills.
Roldan faces firearms, motor vehicle and drug-related charges.
Copyright 2016 WFSB (Meredith Corporation). All rights reserved.