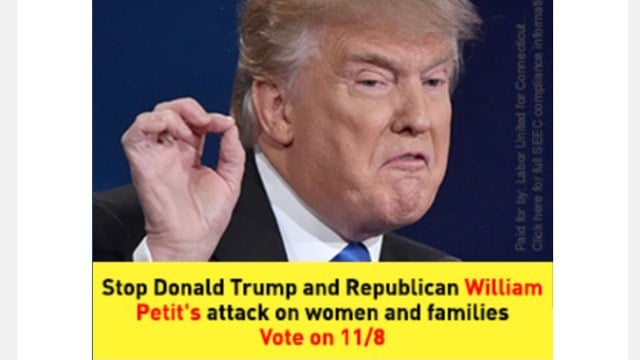 (Labor United for Connecticut)
Local leaders are expressing outrage after an ad was released targeting Cheshire home invasion survivor Bill Petit.
Petit is currently running for state senate.
The ad said that Petit "attacked women and children".
Petit's wife and two daughters were killed in a brutal home invasion in 2007.
The ad, which has since been pulled, was paid for by Labor
The Connecticut Police and Fire Union said that they were ashamed that a political action group they contributed to created the ad.
"We were unaware that such a revolting ad was created and do not approve of the message. We strongly denounce any campaign that unjustly and viciously attacks any candidate for political office," said the union in a statement.
Petit, who is running as a Republican, was upset over the ad.
Copyright 2016 WFSB (Meredith Corporation). All rights reserved.