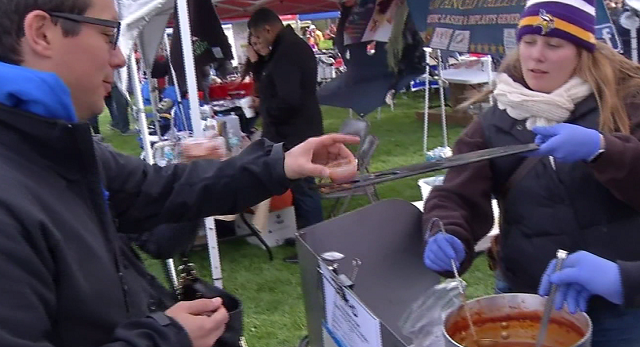 (WFSB)
Thousands attended the 2nd annual Simsbury Spooktacular Chili Challenge on Saturday afternoon, said the Executive Director of the Simsbury Chamber of Commerce, Lisa Gray.
In attendance were 39 business vendors, and 30 chili cooks all competing for a spot in the International Chili Society Cook-off.
The Simsbury Inn took first place, while the People's Choice award went to Loudon, New Hampshire resident, Dave Kelley.
Winner of the best green chili went to Scranton, Pennsylvania resident Judi Omerza, while Manchester, Connecticut resident Roxanne Ballachino won best salsa.
"Our goal is to make this year's event even bigger and better," said Chip Houlihan, President of the Simsbury Chamber of Commerce. "We are seeking sponsors and vendors who want to support this fantastic community event."
Eyewitness News reporters, Cheri Hardmon and Evan White were on the panel of judges.
"I think what people enjoyed most about the day was the 'spirit' of the chili cook-off," said Gray. "Many of these cooks have been competing for a long time and there was a lot of friendly, competitive banter while they cooked."