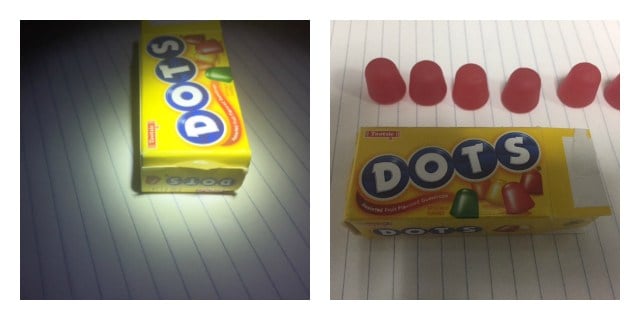 (Clinton Police Department)
CLINTON, CT (WFSB) -
Police were notified after a resident discovered a box of candy that appeared as if the flaps had been opened, then re-glued, police said.
The box was brought to police following the Joel School "Monster Mash" Halloween event on Saturday evening. The fun-sized box of "DOTS" candy, typically comes in assorted colors, were all red, according to police.
Police said the box of DOTS received a large glob of glue in order to be re-sealed, and was visible under the flap.
Police urge residents who attended the "Monster Mash" to carefully examine all candy received at the event before consuming. Police said that if residents are concerned or if candy appears questionable, err on the side of caution.
Anyone with any information or who finds more tampered candy are urged to contact the Clinton Police at 860-669-0451.