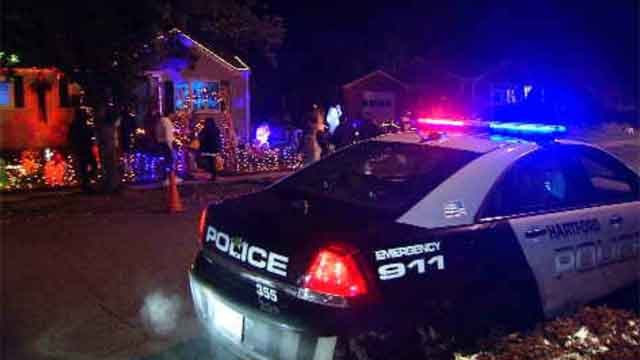 Police stepped up patrols on Halloween to make sure everyone was safe (WFSB)
HARTFORD, CT (WFSB) -
Halloween can create some scary situations for the public.
On Monday, Channel 3 rode along with the Hartford Police Department to find out how officers keep the streets safe for trick-or-treaters.
Hartford police said the area of Bond Street and Franklin Avenue is a trouble spot on Halloween, where sometimes people seem to pepper the area with paintball pellets.
"It's basically trying to keep the neighborhood safe while they enjoy the holiday," said Hartford Officer Miguel Maldonado.
Many years on Halloween, crimes like thefts, shots fired, and vandalism skyrocket, all while thousands of children are out on the city's streets.
On Monday evening, Maldonado said the holiday was shaping up to be a relatively low key night.
But there is increased manpower on the streets to deal with any mischief makers.
Copyright 2016 WFSB (Meredith Corporation). All rights reserved.