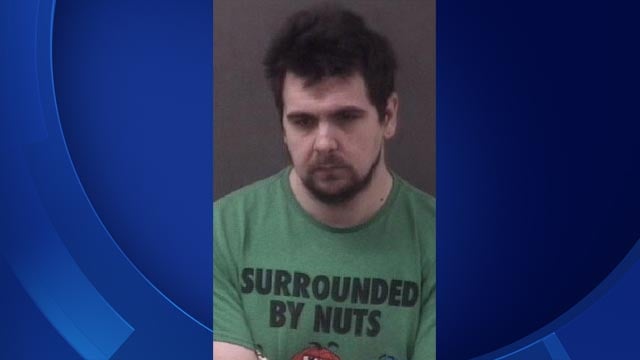 Michael Pelletier (Milford Police)
MILFORD, CT (WFSB) -
A Milford man is facing charges after police said he bit an officer on the hand.
Last Friday, police were called to the Milford Housing Authority regarding an active arrest warrant for the arrest of 34-year-old Michael Pelletier.
Police said Pelletier refused officers instructions, and began swinging his arms, telling officers he was not going with them.
Pelletier then bit an officer on the hand.
Police were ultimately able to arrest Pelletier, and charge him with breach of peace, interfering with arrest, and assault on a police officer.
He appeared in court on Monday.
Copyright 2016 WFSB (Meredith Corporation). All rights reserved.