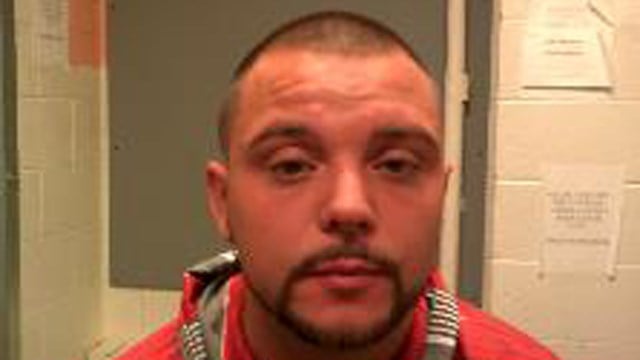 William Puro. (State police photo)
WATERBURY, CT (WFSB) -
A man faces charges after being accused of pointing a handgun at a driver while on Interstate 84.
State police said William Puro, 30, of Ansonia reportedly pointed the weapon at the victim while driving on the eastbound side of the highway near exit 23 in Waterbury.
The incident happened around 11:45 a.m. on Monday, according to the victim.
The victim dialed 911 and stayed on the phone with troopers until the vehicle was stopped just east of exit 33 in Plainville.
Puro was identified as the suspect.
State police said they found a handgun located under the passenger seat of Puro's vehicle. It was seized.
Puro was arrested without incident.
Troopers charged him with first-degree reckless endangerment and third-degree assault with a dangerous instrument.
He was released on a $5,000 non-surety bond.
Puro is scheduled to face a judge in Waterbury on Nov. 15.
Copyright 2016 WFSB (Meredith Corporation). All rights reserved.