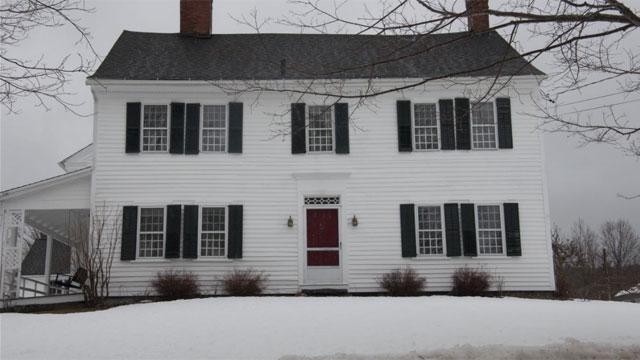 The Steward's House in Cornwall is being designated as national historic landmark. (@GovMalloyOffice)
HARTFORD, CT (AP) -
Two historic Connecticut properties are being designated as national historic landmarks.
The James Merrill House in Stonington and the Steward's House in Cornwall are among 10 properties recognized as having exceptional value to the nation. They were announced Wednesday by the U.S. Department of the Interior and the National Park Service.
The 10 landmarks include properties honoring the nation's civil rights and lesbian, gay, bisexual and transgender history.
The James Merrill House was home to writer James Merrill, who won every major U.S. award for poetry and wrote about gay life.
The Steward's House also is called the Foreign Mission School. It provided an evangelical education to students from about 30 countries in the 19th century and prompted debate about interracial relationships.
The other sites are in Wyoming, Indiana, Michigan, Wisconsin, Mississippi, Florida, New York and Ohio.
Copyright 2016 The Associated Press. All rights reserved. This material may not be published, broadcast, rewritten or redistributed.