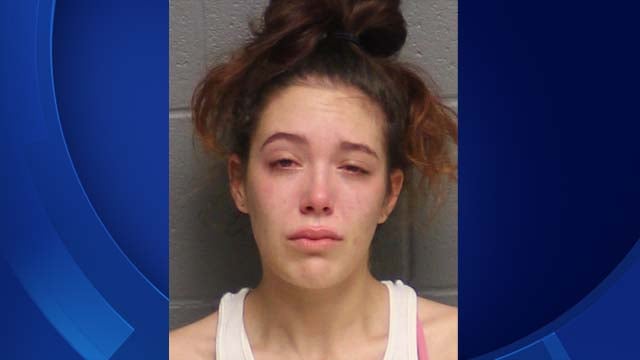 Cynthia Fernandes (Monroe Police)
MONROE, CT (WFSB) -
A 21-year-old woman is facing charges after police said she was found doing heroin in a car while a young child was present.
Monroe police arrested Cynthia Fernandes, of Bridgeport, on Wednesday evening. She was in a car that was parked in the Goodwill parking lot on Monroe Turnpike.
Fernandes was seen "shooting up" heroin while inside the car. Police said a young child was in the car as well.
Police also found an empty syringe and paper fold known to hold heroin.
She was charged with risk of injury to a minor and was released on a $2,500 bond.
The child was turned over to family members.
Copyright 2016 WFSB (Meredith Corporation). All rights reserved.