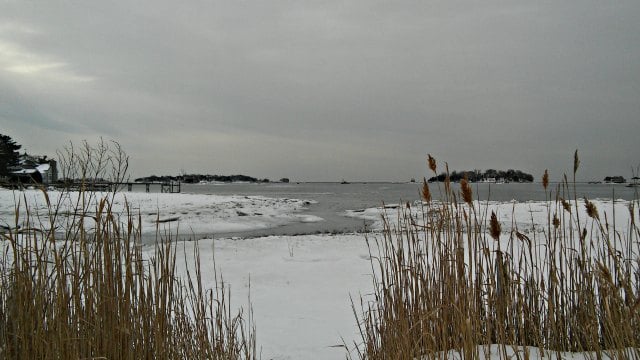 The Environmental Protection Agency has issued a final decision that designates a portion of eastern Long Island Sound as a disposal site for dredged sediment from Connecticut and New York ports and harbors. (WFSB file)
HARTFORD, CT (AP) -
The Environmental Protection Agency has issued a final decision that designates a portion of eastern Long Island Sound as a disposal site for dredged sediment from Connecticut and New York ports and harbors.
Friday's decision was praised by Connecticut officials, including 2nd District U.S. Rep. Joe Courtney. He says small marinas to the U.S. Submarine Base in Groton need a long-term placement site for dredged materials.
Congresswoman Rosa DeLauro (CT-03) applauded the decision.
"This decision today will ensure that Connecticut's ports and harbors will remain accessible, while protecting the ecological treasure that is the Long Island Sound. This designation has been several years in the making, and has been forged among stakeholders at the federal, state, and local levels. I will continue to work with the EPA, and with my colleagues in the Connecticut Delegation, to safeguard this designation and the Long Island Sound region," DeLauro said in a statement on Friday.
The Eastern Long Island Sound Disposal Site is located entirely in Connecticut waters, just west of the current New London Disposal Site that's closing Dec. 23.
New York last month formally objected to the proposal, saying the EPA hadn't sufficiently considered the cumulative effects of dumping. At least one New York environmental group is urging Gov. Mario Cuomo to challenge the EPA in court.
Copyright 2016 The Associated Press. All rights reserved. This material may not be published, broadcast, rewritten or redistributed.