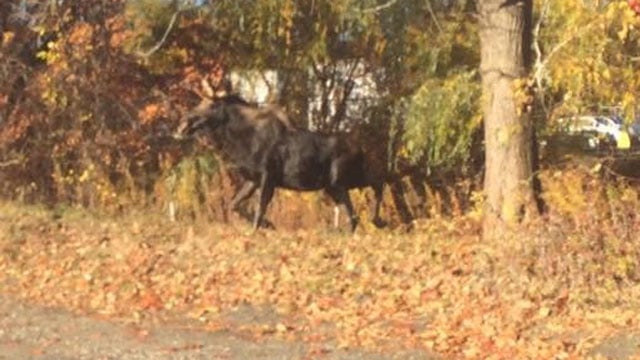 State police helped corral a moose in East Granby Monday morning. (State police photo)
EAST GRANBY, CT (WFSB) -
State police reported a moose roaming the streets of East Granby Monday.
They posted a video to their Twitter account.
Troopers said the moose was spotted near an Enterprise vehicle rental business.
They recorded it on dash cam video.
They, along with East Granby police and Department of Energy and Environmental Protection officials, were able to corral it back to safety.
Copyright 2016 WFSB (Meredith Corporation). All rights reserved.