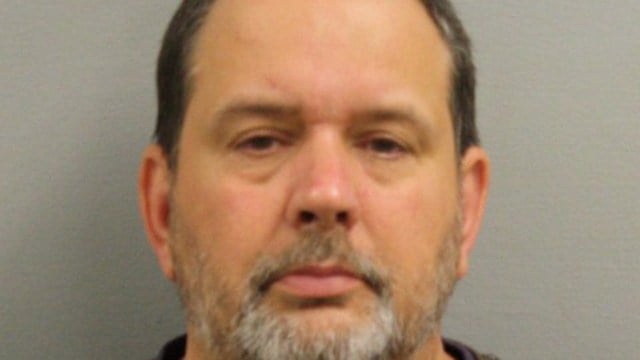 Gary DeFilippe. (Bristol police photo)
Friday, July 8 2016 12:25 PM EDT

2016-07-08 16:25:19 GMT

Friday, July 8 2016 12:25 PM EDT

2016-07-08 16:25:20 GMT

A man struck by a vehicle in Bristol on Thursday has died, according to police.

More >

A man struck by a vehicle in Bristol on Thursday has died, according to police.

More >
BRISTOL, CT (WFSB) -
A man faces several charges following the death of a man he hit with a vehicle in Bristol over the summer.
Police said Gary DeFilippe was arrested for the July 7 incident that killed 77-year-old John Levesque.
It happened on North Main Street.
DeFilippe turned himself on in Friday, according to police.
He was charged with negligent homicide with a motor vehicle, failure to grant right of way to a pedestrian in a cross walk, failure to exercise due care to avoid a pedestrian, traveling too fast for conditions and failure to have lights lit.
He was arrested based on an arrest warrant, police said.
DeFilippe was released on a $10,000 non-surety bond and given an court date of Nov. 14 in Bristol.
Copyright 2016 WFSB (Meredith Corporation). All rights reserved.