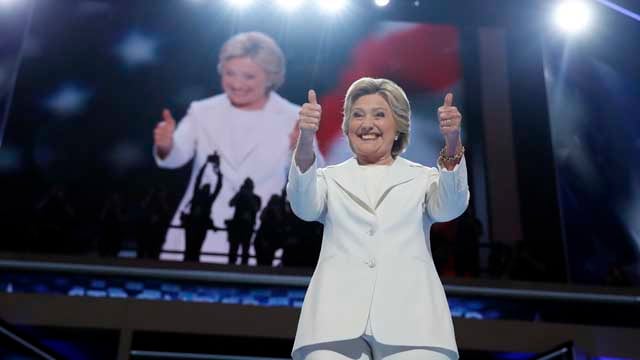 (AP Images)
HARTFORD, CT (WFSB) -
Hillary Clinton won the state of Connecticut Tuesday night in the race for president.
The Associated Press said the state's seven electoral votes all went to the Democrat in her contest against Republican nominee Donald Trump.
Follow the latest results here.
Both candidates campaigned in Connecticut during their primary contests, but the Democrat-leaning state did not receive nearly the amount of attention as battleground states during the general campaign.
Connecticut now has voted for the Democratic candidate in each of the last seven presidential elections, going back to Bill Clinton's campaign in 1992.
Registered Democrats far outnumber Republicans in the state, but the unaffiliated account for the state's biggest category of voters.
All of the Connecticut congressmen and women were re-elected on Tuesday night.
Senator Richard Blumenthal was also re-elected. He was up against Republican opponent Dan Carter.
Copyright 2016 WFSB (Meredith Corporation). The Associated Press contributed to this report. All rights reserved.