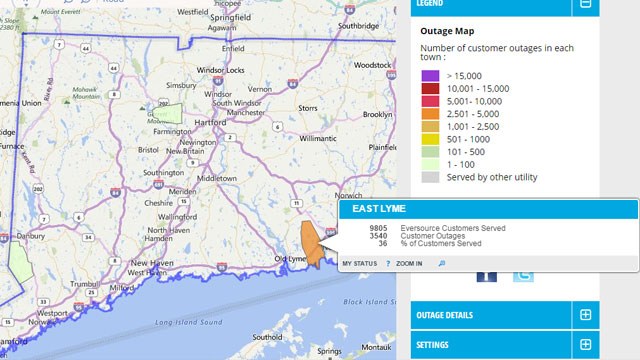 More than 3,500 Eversource customers without power in East Lyme. (Eversource)
EAST LYME, CT (WFSB) -
More than 3,500 Eversource customers lost power in East Lyme on Thursday morning.
There were 3,540 outages reported in East Lyme. The Outages were reported around 8:45 a.m.
Eversource said a squirrel was the cause of the outages.
Repairs were made by Eversource crews and after an hour and 11 minutes, power was restored to all customers around 10 a.m.
To check outages your area, click here.
Copyright 2016 WFSB (Meredith Corporation). All rights reserved.